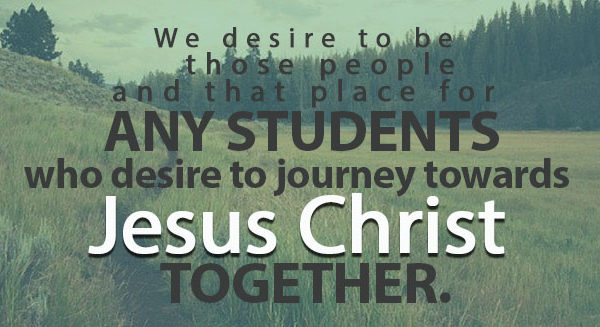 The Student Ministry at Ford's Chapel offers opportunities for students in 6
th
-12
th
grades to develop their own faith in Jesus Christ and embrace their own compassion for humanity.
This certainly cannot be accomplished or achieved during a church service/meeting once or twice a week.

 

This requires a lifetime of journeying with and towards Jesus.

 

This requires falling down, getting lost, asking questions, having doubts, being insecure, and not understanding it all.

 

This requires people who have been there before and know just a little bit more of the way to walk with students through all of it.
SUNDAYS 
9:30 am | Contemporary Worship Service
11:00 am | Student Bible Study- Come join fellow students as we dig in and discuss the Word TOGETHER.
WEDNESDAYS
For the Summer:
join us for laid-back, relaxed nights of Bible convos at the Barofsky's during the summer. we will be casually discussing and praying through some of the minor prophets of the Old Testament. students should bring their Bible and a lawn chair. any rising [fall 2017] 6th-13th graders welcome.
During the School Year:
5:30 pm | Wednesdays Together– Come and join us for a family-style dinner, large group teaching, and student small groups as we grow TOGETHER.
SPECIAL EVENTS
*details for all events will be advertised/posted/screamed about on Facebook/GroupMe/Bulletin/Website in advance as appropriate