Service Times
SUNDAY
Contemporary - 9:30 a.m.
Traditional - 11:00 a.m.
Join us as we read the Bible in 2015!

Click HERE to view the reading plan.
We are on Pinterest!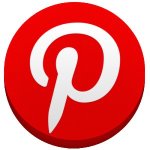 Follow us on Facebook!
Today's prayer:
"Because the Lord is my Shepherd, I shall not want!" (Psalm 23:1).
-------
Our Father, we praise you for your wonderful gifts of love. We thank you for being our Shepherd, taking care of our needs, loving and protecting us.
We are aware of many who feel they don't have what they need, who are searching for answers in the wrong places. May the Holy Spirit guide us to tell them of your wonderful love. May we, as a church, be a beacon to all in our community that more will come to the knowledge of your saving grace.
Be with all who have challenges today. Keep them safe and close to you.

In thy holy name we pray. Amen. ...
View on Facebook
At Ford's Chapel, this is "The Year of the Book". Pastor Calvin has called us to become more Bible savvy in order to better interpret and live God's holy word. Games are a great way to learn and retain knowledge as well as interact with one another. Get ready for: Bible Jeopardy!

This small group class will take a new approach to Bible learning. Questions, fun and maybe even prizes are in store in Bible Jeopardy!!
We will begin August 9 at 9:30 am. in lower level classroom 5. Everyone is welcome and you can join in at any time!

Come join us for a fun and educational experience! ...
View on Facebook
Please be in prayer for a speedy recovery for Debbie Williams. She had an emergency appendectomy last night! She's home now and resting. ...
View on Facebook