Service Times
SUNDAY
Contemporary - 9:30 a.m.
Traditional - 11:00 a.m.
Join us as we read the Bible in 2015!

Click HERE to view the reading plan.
We are on Pinterest!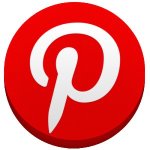 Follow us on Facebook!
Christmas Charities Year Round, located just down the road on Jordan Lane, is currently packing school supply boxes for kids in our community. They are asking for donations. If you feel led to provide some of these supplies, just check around to find some school supply sales, which are sure to be starting soon. Bring the supplies to the church office and we will get them to CCYR. Deadline is July 26.

The following is the list of needs:
Rulers
Loose leaf paper (wide rule)
Pencils
Pink erasers
Colored pencils
Markers
Pencil sharpeners
Highlighters
Pencil boxes
Folders (with pockets and brads)
Scissors
Spiral notebooks
Crayons
Glue bottles
Glue sticks
Markers
Kleenex
Hand sanitizer
Construction paper ...
View on Facebook
Today's prayer:

"Where can I go from your Spirit? Where can I flee from your presence? If I go up to the heavens, you are there; if I make my bed in the depths, you are there. If I rise on the wings of the dawn, if I settle on the far side of
the sea, even there your hand will guide me, your right hand will hold me
fast." Psalm 139:7-10
-------
Our Heavenly Father, we praise you for your presence in our lives. We thank you that, no matter where we are or what we're doing, you are beside us to lead and guide us into your will.
We thank you for the continual blessings we receive. We thank you, too, for not giving us everything we ask for!
Be with all who are suffering from medical problems and those who are
challenged in other ways.
Father, please don't let us stray away from you in the midst of our
"busyness". Keep us ever mindful of your presence and your love.
In thy holy name we pray. Amen. ...
View on Facebook
Our "Everything is Awesome with God" VBS is almost here!! If you have any donated/borrowed items that you haven't brought in, please do so this week.

If you are serving, don't forget that training is next week on Monday, July 6 and Tuesday, July 7 at 6 p.m. We will also be decorating the church after the training for a bit, so please stay and help!

Thanks, everyone!
Kristin Todd ...
View on Facebook