Service Times
SUNDAY
Contemporary - 9:30 a.m.
Traditional - 11:00 a.m.
Join us as we read the Bible in 2015!

Click HERE to view the reading plan.
We are on Pinterest!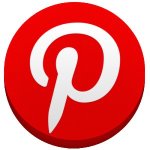 Follow us on Facebook!
Church Work Day
Since this Saturday, March 28 is the church work day to clean up the inside and outside of the church, we are asking that anyone who has personal belongings stored in the church please come claim them before Saturday to make sure nothing gets thrown away or donated by accident. Also, there is a large projection screen TV in one of the downstairs classrooms that is free to the first taker. Please call or email asap if you want to come get it. If no one gets it by Friday, it will go to the Harvest Youth Club.
Also, if you are able, please plan to be at the church at 8 a.m. Saturday morning so we can all work together to get our building and grounds in tip top shape!! ...
View on Facebook
Calling all photographers!!
We are in need of PHOTOS!! We need pictures of kids, adults, and teens doing their thing at church! Whether it be at special events like the upcoming Easter Around the World or outside gatherings like the youth lock-in at Shakalaka, snap some pics and send them to fcumchurch@bellsouth.net. Even pictures during Sunday worship are needed. Some of these will be blown up into BIG posters, so we need some high quality images, though we can use all types. Give me a call here at the church office for info or questions. ...
View on Facebook
Ford's Chapel has a new website for weddings, check it out!
...
Get a beautiful church wedding at a great price!
View on Facebook